Blonde wigs are more and more popular hair colors for women, especially in summer and autumn. Finding the perfect color isn't always easy. Having a variety of colors to choose from and trying to find the perfect shade, can sometimes be discouraging. However, with the 613 blonde wig color, you won't have this problem. We can ensure you that this color will really make all the difference to your look.
Do you want to know more about the 613 blonde wigs? Do you want to get a colored wig to help you to boost your charm and confidence? The 613 wig is your best choice. Today, we will share with you the knowledge to make you know all about 613 blonde wigs.
What Is 613 Blonde Hair Wig?
A 613 blonde wig is a kind of wig named by the hair color and we provide 613 Blonde wigs in different colors as there are many kinds of blonde wigs like light blonde hair wigs, platinum blonde hair wigs, strawberry blonde hair wigs, etc. With the size of the hair color, you can easily find the right blonde hair wig for you.
The 613 blonde hair wig is made from raw human hair collect material. It is partially machine-made and partly hand-tied to a swiss lace base material. Arabella hair offers very good quality high-density hair wigs at a reasonably fair price. This hair wig is also very light on your head and makes you have natural look.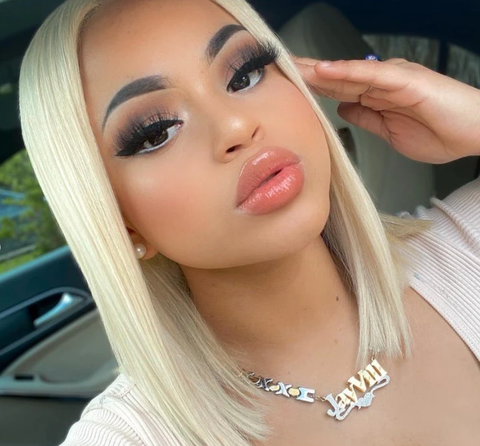 The Benefits Of The 613 Blonde Wig
613 wig is especially suitable for women who prefer to change their hair color frequently or who prefer to change their hair color into a light color without bleach procession. It's a time-saving option, you don't need to bleach, all you need to do is choose the color you like to dye.
Variety of colors
The most obvious advantage of the 613 blonde wigs is that it does not need to be bleached. Perfect choice for those who prefer light-colored hair. With a 613 wig and there will be a variety of colors for you to choose from, cause the 613 hair has been bleached. It eliminates the bleach procession.
Extraordinary Appearance
613 blonde hair allows you to color and perm to any color and any hairstyles you like. With a 613 wig, you get plenty of possibilities. With a honey blonde wig, you are allowed to try different styles you tend to try. With the unlimited possibilities, blonde wigs can bring an extraordinary visual effect to your look.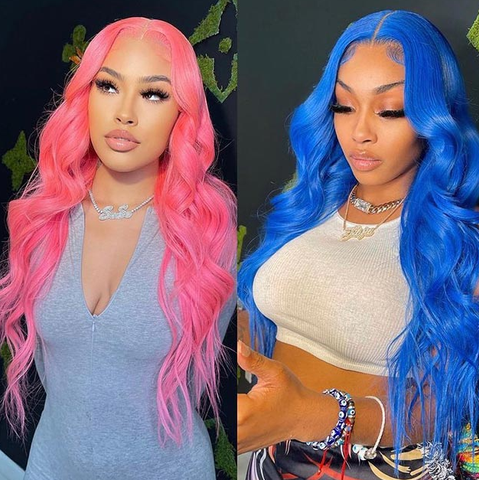 Time-saving
Women who wanna dye their hair into a lighter color will prefer 613 blonde since they don't need to spend any time bleaching their hair.
Classic, Bold and Personalized Hair Look
For women with fair skin, 613 blonde hair color is a classic hair color that will never run out.
For black women, blonde hair is a bold and personalized choice. Or if black women want to make 613 blonde wigs more natural and match their skin tone, try to add dark roots or highlights, ombre. you will find the magic.
Textured
Only high-quality human hair can be processed into 613 hair. This type of hair is soft, silky, and bouncy, with a natural luster.
So Much Versatility
It can not only allow you to dye it into any color you desire but is also versatile in styling. Adding dark roots, highlights, ombre, curl or straighten, just customize it to your liking.
Multiple Options
A variety of 613 blonde wigs and 613 blonde hair, you can choose from silk straight, body wave, deep wave, 613 lace front wigs, 613 full lace wigs, 613 glueless lace wigs, etc. You can have the largest collection of 613 hair at Arabella Hair.
How To Care For 613 Blonde Wig?
Using a wide-toothed comb or a gentle brush with soft bristles, comb your hair bit by bit from the end, working your way up slowly to the roots. Combing from the roots down may cause a lot of shedding of hair due to tangling.
Wash and condition the hair weekly. Avoid using shampoo and conditioner that contains sulfate. Instead, olive or argan oil will be preferable. Allow the hair to dry properly after a wash and keep it clean when not in use. If the hair is wearing, use the hair mask to condition the hair.
Don't restyle the hair too often since this may cause it to dry out.
Can Dark Skin Girls Wear 613 Blonde Wig?
Sure, of course. 613 Blonde hair color is a bold hue. Some women may be wondering if the blonde hair looks unnatural with dark skin. Actually, blonde is a good hair color for dark skin. It's available to highlight one's facial features and create a head-turning look that will not be unnoticed.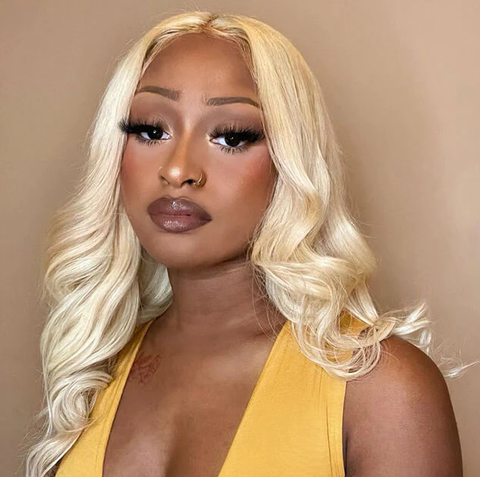 How Often Should You Wash 613 Blonde Wig?
The recurrence of washing a wig relies upon how frequently you wear the wig. In the event that you just wear it at an exceptional event, you can eliminate it and put it into the wig sack or wig stand.
On the off chance that you wear it consistently, you can wash it within 3-5 days. You can wash it as your own hair. Kindly pick up the excellent cleanser and wash it in the correct manner. At the point when you wash your wig, kindly don't wind it to keep away from tangling, shedding, or splitting.
Arabella Hair has a large collection of 613 bundles and 613 wigs, you can choose from blonde straight, body wave, deep wave, water wave, bob wigs, etc. Now, we recommend our best quality and affordable 613 wigs for you. I believe you love all.