1. Hair Color
We have 36+ colors for our customers to choose from, but some colors are not available for some hairstyles because:
(1) Bright colors cannot hold the curls as well as dark colors, but you can wand curl your hair.
(2) Kinky and yaki hair only has dark colors available.
(3) Virgin hair is better than Remy hair when you would like your hair come with a bright color because Remy hair will be a bit dry when bleached into bright colors.
Here's the color chart: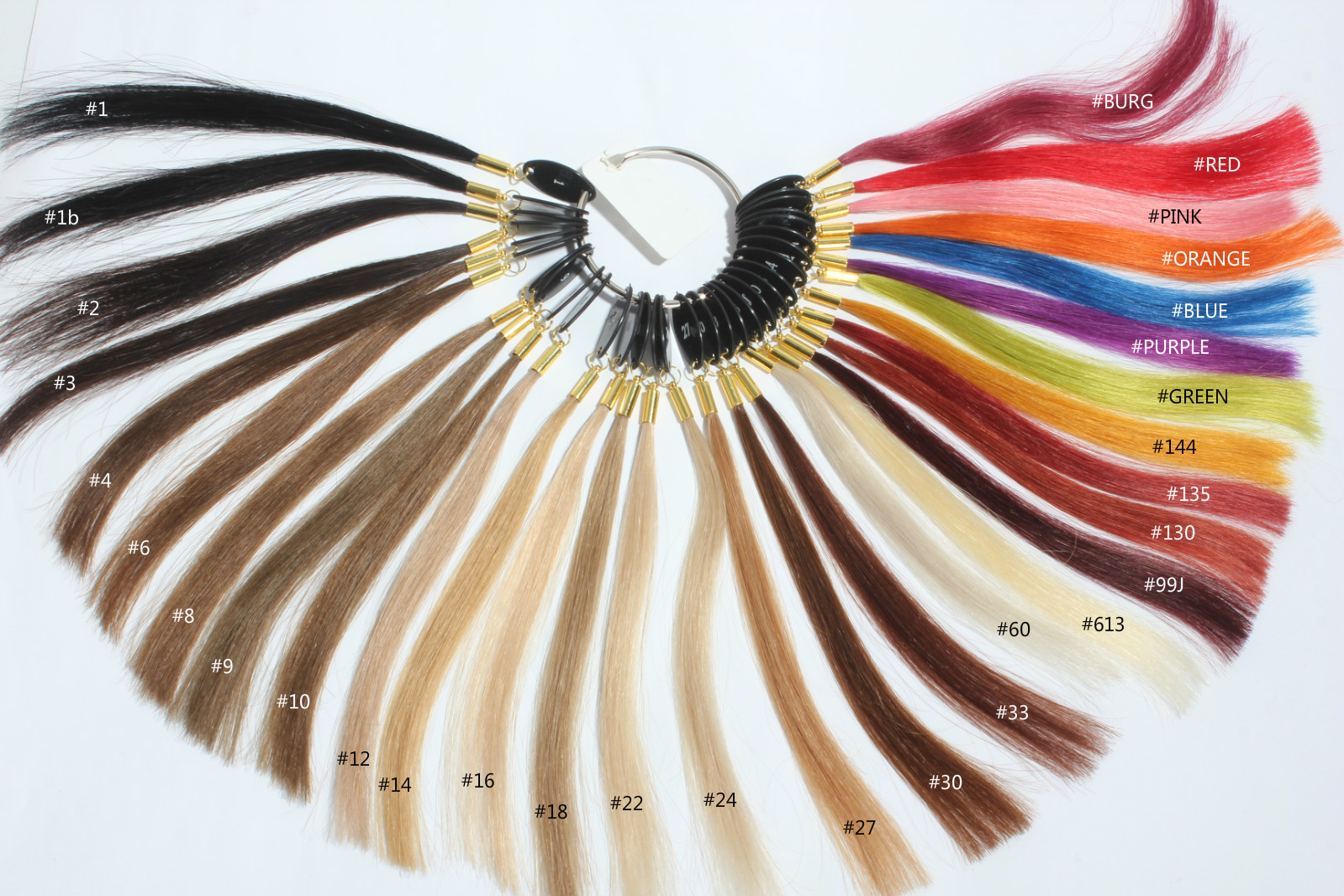 Basic Colors from #1 - #4
Bright Colors from #6 - #99J
EvaWigs Special Colors as Below
PS: The color chart picture is taken in sunlight, and it will look less shiny and a bit different indoor. 
More information about hair color and how to customize hair color, please read here: Detailed Explanations of EvaWigs Color Chart And How to Customize Your Hair Color
2. Hair Length
How to measure the wig length?
Measure from the head top to the hair ends. The curly and wavy hair is processed from straight hair, so in the same length, curly and wavy wigs will be shorter by 1-2 inches (depends on how deep the curl is) than straight wigs.

The approximate hair length will look like the picture below: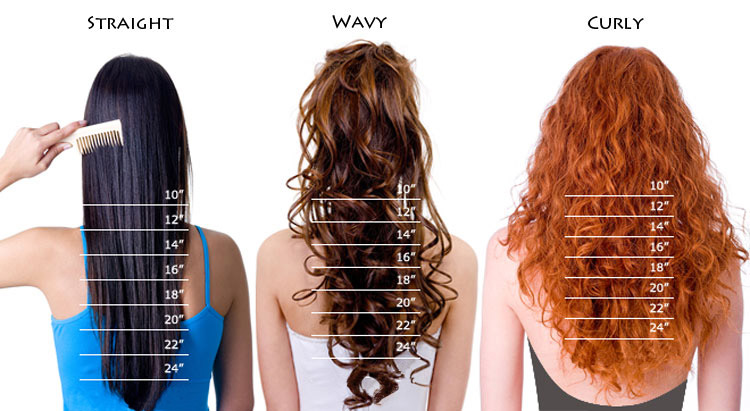 3. Hair Density
What is hair density? The density of your hair is simply how thin or thick they are collective. 
For a wig, heavier density means more hair tied or sewed into the lace cap, but it's hard to tell the density, because curly or wavy hair looks puffier than straight hair, so we normally measure density by hair weight. The more hair tied or sewed into the cap the heavier density the wig will be.
Here we list the approx weight of the wigs in different lengths and densities. Please note: there might be around 10g difference of each wig because all the wigs are hand made, and some may with different cap constructions.
Lace Front Wigs & 360 Lace Wigs:
| | | | | |
| --- | --- | --- | --- | --- |
| Length / Density / Weight | 130% | 150% | 180% | 250% |
| 12" | 135g | 148g | 168g | 198g |
| 14" | 150g | 165g | 185g | 213g |
| 16" | 160g | 175g | 195g | 225g |
| 18" | 180g | 197g | 220g | 255g |
| 20" | 195g | 215g | 240g | 280g |
| 22" | 210g | 232g | 260g | 300g |
| 24" | 230g | 255g | 280g | 320g |
| 26" | 252g | 277g | 300g | 345g |

Full Lace Wigs:
| | | | |
| --- | --- | --- | --- |
| Length / Density / Weight | 130% | 150% | 180% |
| 12" | 133g | 146g | 160g |
| 14" | 146g | 160g | 173g |
| 16" | 160g | 180g | 200g |
| 18" | 178g | 200g | 220g |
| 20" | 196g | 220g | 240g |
| 22" | 215g | 240g | 260g |

4. Hair Type / Hair Source
For hair types, we normally divided by different hair sources, the most used hair is Indian hair, Malaysian hair, and Brazilian hair. 
And what's the difference between virgin hair and Remy hair? Virgin human hair is means the hair has not been chemically altered in any way. This includes dyes, perms, bleaching, and other popular processes.
5. Hair Texture
Normally, we divided hair into 3 different textures, silky, yaki, kinky.
The silky straight hair texture is the natural state of the hair. 
Yaki texture is processed we do to your wig that adds a micro kink to the hair strands to mimic Africa-American people relaxed hair.
The kinky texture is common in Africa-American people. It can also be flat ironed or curled straight. The hair will return to its original texture once wet/washed and conditioned.
Overall, silky hair is the most smoothy hair, and kinky hair is the puffiest hair.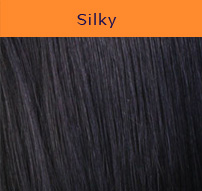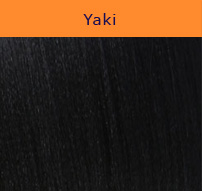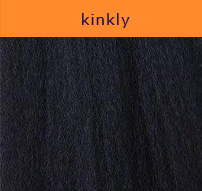 6. Baby Hair
Baby hairs are hand tied around the hairline, normally they're short, thin and unruly, to make them looks like our own hair.
7. Bleached Knots
To avoid showing the dark dots on the lace, bleaching knots gives the hair a more natural look by bleaching the knots to the color closer to the lace. #1-jet black hair is not available for bleaching knots.
8. Type of Knots
Single knots at hairline & double knots elsewhere for all wigs.
9. Lace Color
You should match the lace color with your scalp color, not your skin tone because when you part the unit, you must want it to appear as your natural scalp color. So to check your scalp color, part your hair and look at the color of your scalp to determine your lace color.
We have four different lace colors for you to choose from:
Transparent: For White, Off White or Cream scalp tones.
Middle Brown: For Light Beige or Beige scalp tones.
Light Brown: For Light Brown scalp tones.
Dark Brown: For Dark Brown scalp tones.

10. Silk Top
Silk top can be added to any cap constructions to make your parting invisible by concealing the hair knots instead of the bleached knots. 
The color of the silk top is the same as the lace color you choose.
What does a silk top cap construction look like?
The picture below shows how the silk top looks outside.
Let's take a closer look:
And the picture below shows what the silk top looks inside.
11. Hairline
We now provide three different hairlines.
Widow's Peak, Nature Hairline, and the very recently updated Pre-plucked Hairline.

Pre-plucked hairline: pre-plucked hairline often looks as natural as our own hairline.