For women who are suffering from hair loss or don't want to damage their natural hair and want a new and gorgeous hair look, there is no better way to get a wig. Generally, you can wear a wig for many days without taking it off. A common concern for wig wearers, especially for beginners, is "how long can I wear a wig with glue". There is much speculation on this question. To get more specific information, please keep reading the following content.
How Long Can You Wear A Wig Without Taking It Off?
1. Lace Wigs
For the lace wigs, there are many different ways to install them, such as the glue method, wig tape, bobby pins, wig straps, and so on. Then, how long can you wear a lace front wig? Generally, you can keep wearing a glued lace wig for 2-6 weeks before you need to remove it. If you install it without any glue or tape, you can take off it every day. But it should be noted that installing it with glue or tape is the better way to keep your wig more secure.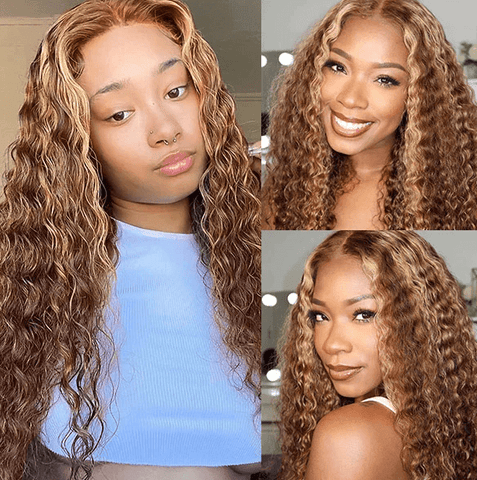 You should never wear a lace wig for more than 6 weeks. Because there will be much grease and dirt building up on your scalps. And besides, you should give your scalp and natural hair some time to breathe and relax. Alternatively, get your wig taken down, comb through, wash and condition properly, then store it after completely dry. At the same time, don't forget to wash and add moisture to your natural hair.
2. Glueless Wigs
The common glueless wigs in the current wig markets are headband wigs and V part and U part wigs which don't need any glue during the installation. Based on the braided natural hair, you can wear it within 10 minutes, which means that you can put it on every morning and take off it every night. This is beneficial to keep your natural hair healthy and release your hair from the stress of having to be kept under the wigs.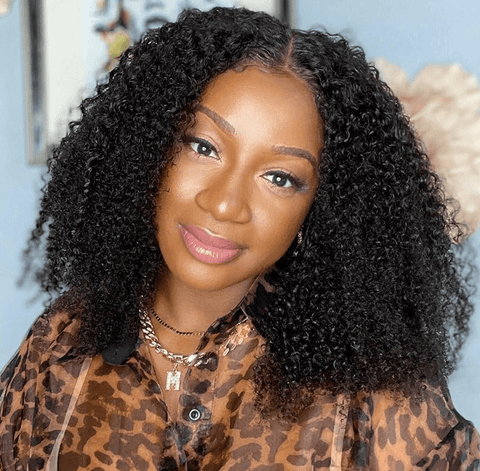 How Long Do Human Hair Wigs Last?
Under normal circumstances, a 100% human hair wig can last for one year. But the lifespan depends on the daily care and the wearing frequency. If you carefully care about it, maybe you can wear a full lace wig for more than a year. But if you can't keep the wig well, it may only keep for 6-8 months. If you wear a wig daily, it's definitely to shorten the wearing time for the best result.
How To Make Wig Last Longer?
Human hair wigs last longer than synthetic wigs, but the daily condition can make all the difference to its longevity as well as keep your style looking and feeling great for the long lifespan.
1. Use The Exclusive Hair Products
Common hair products are not the best for your human hair wig. Instead, invest in high-quality shampoo and conditioner that are specifically made for wigs, which can add moisture to your wig. But don't apply too much, or it will be a burden for your wig and decrease its lifespan.
2. Don't Over Wash You Wig
Regular washing is necessary to make your wig last longer. But washing your hair too often will make your wig lose moisture and shine. You can wash your wig every 6-7 days.
3. Don't Rub Your Wig
No matter whether washing or drying your wig, never rub your wig. During the washing process, just soak your wig in the product. After washing, wrap it with a towel and stress to remove the extra water instead of rubbing it. Then dry it in the air naturally. Rubbing and massaging will cause friction, matting, and knots. We recommend applying some hair conditioner to add moisture.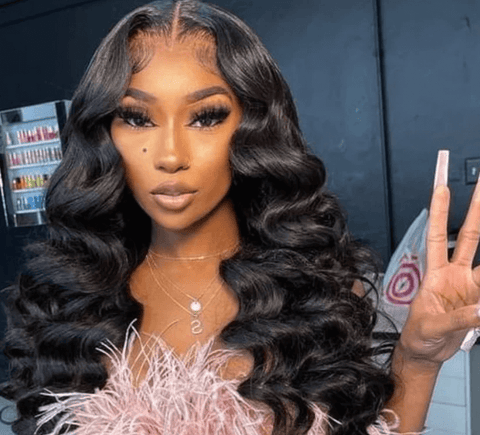 4. Avoid Heat
Even though a human hair wig can be styled with heat tools if possible, you had better keep away from heat tools including hairdryers, curling, and flat irons. If you have to use them, please turn down the temperatures. Heat may help you get a more gorgeous and ideal hairstyle in the short term, yet long term, hair can become damaged, brittle and dull, and it won't repair like your natural hair!
5. Be Careful When Installing Your Wig
As we all know, lace is very vulnerable. And lace wigs are definitely a cheap investment. So you should be extremely careful to avoid damaging your lace wig. And remember to store it on a wig stand after taking off it and place it in a cool and dark room.
Conclusion
In a word, you can wear a lace wig for less than 6 weeks. And never ignore the daily washing and condition. Besides, we also list 5 methods to keep your wig last longer. If you have more useful tips for keeping your wig longer, welcome to share them with us in the comment section.