For decades, the bob has been one of the best-selling short hair wigs, and many celebrities have also tried it. Almost every year, international celebrities in the fashion industry choose the bob hairstyle. Today we will come together to understand the bob wig.
What is a bob wig?
When it comes to bob wigs, you may think of bangs and short hair. Bob wig does not refer to a hairstyle, let alone a haircutting technique. It is a general term for hair length, which refers to the length of the hair in the ears. Below, above the shoulders, there is fullness, and the outer line is relatively coherent and smooth. The bob wig is a style that subverts the history of fashion and has been circulated as a style for at least a hundred years. 
Why choose bob wigs?
1. Easy to manage
The time before going to work or school every morning is very stressful.
If the hairstyle is too difficult to take care of, it is a waste of time, and this bob hairstyle can save you all these troubles. After washing, you can blow it with a hairdryer and the effect will be very good. Well, it saves time and is also very nice looking.
2. Suitable for a variety of face shapes
The most amazing thing about the bob hairstyle is that it has a way to fit no matter what kind of face shape it is.
Authentic BoB wigs need to be flush with the forehead, so the requirements for the face are relatively high. People with a high forehead and a sharp chin and a deep outline will look better, while people with a short, broad, and flat profile will look a bit bun face, so Authentic BOB hairstyles have very high technical requirements for hair stylists, but fortunately, today, BOB hairstyles have undergone various improvements, which are both fluffy and layered, more natural and more lifelike.
Round face, square face, long face... all can be done. Although men prefer feminine long hair, girls think that bobs can better show their independent, optimistic, and strong personalities. It seems that this wave of BOB hairstyles will continue to blow.
3. Inexpensive
What's more, bob wigs are affordable. As we all know, the longer the hair, the higher the purchase cost. The price per wig may be a bit cheaper compared with long hair wigs because the raw material costs of wigs are lower.
4:Fashionable and changeable
The lace bob wig hairstyle has been sought after since its inception and continues to this day.
The short hair bob wig looks uneven, but it is very layered. There is no other hairstyle that can be so elegant and chic. Whether it's classic or modern, Bob wig can always show it easily. The bob hairstyle is "futuristic, edgy, special."
So whenever you buy a bob wig, you don't have to worry about going out of style.
Where to buy it?
People's requirements for wigs are that they want it to be more convenient and natural. With the advancement of wig technology, the types of wigs are becoming more and more abundant. Bob wigs come in every type you can think of.
Arabella Hair #4 Brown Color 4x4/13x4/13x6 Lace Wigs Human Hair Wigs Brown Straight Bob Wigs For Black Women 180% Density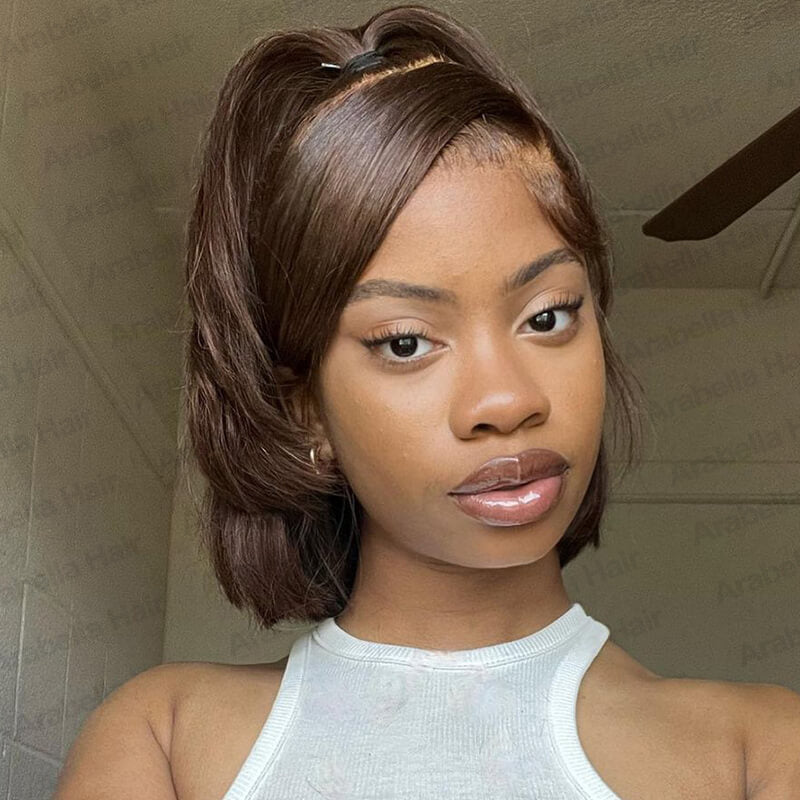 Arabella Hair Chestnut Brown Color Bob Wigs With Bangs Straight Short Non-Lace Human Hair Colored Bob Wigs 180% Density Machine Made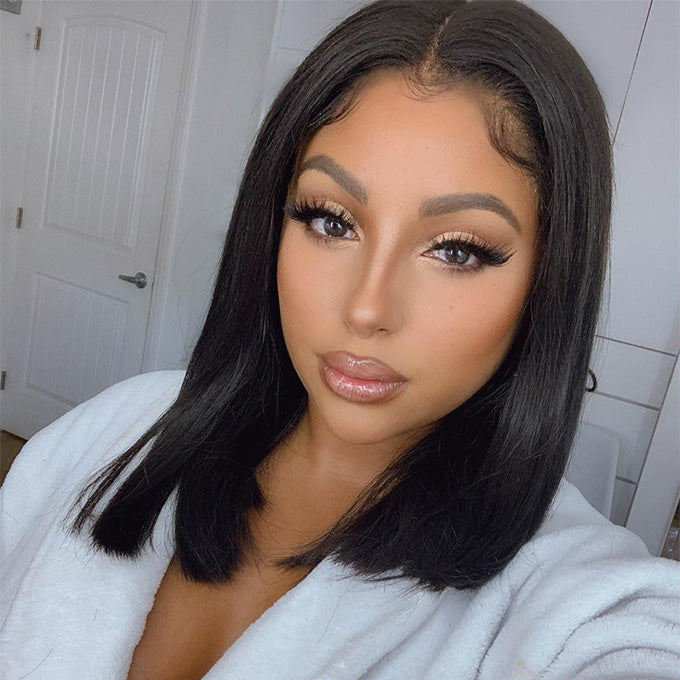 If you want a bob wig, don't miss the Arabellahair website, come and buy it!