Graduation season is around the corner, and do you want to graduate in top shape? Do you want to stand out in a crowd and attract the most attention? Apart from handing in your graduation thesis, picking up your hat and gown, and inviting your friends to the graduation party, all that's left is to have a nice graduation hairstyle. A beautiful human hair wig may be a good choice to make you more attractive and confident. So how do you choose the most appropriate human hair wig for your graduation ceremony? Read on, here's everything you need to know.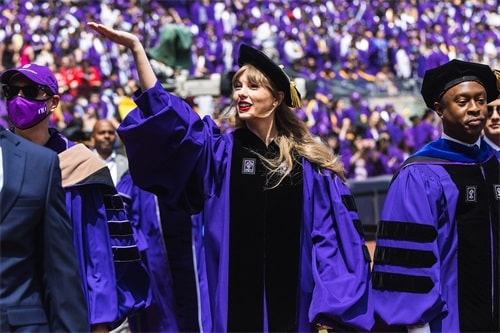 What Are The Things You Need To Pay Attention To When Choosing A Wig For The Graduation Ceremony?
For college students, when graduation season comes, it is time for them to leave campus, gain a new look, and find their place in the world. With so many types available in the wig market, some people have vague ideas about exactly what kind of wig they should buy. Don't worry, there are a few things you should pay attention to when you choose a wig for the graduation ceremony.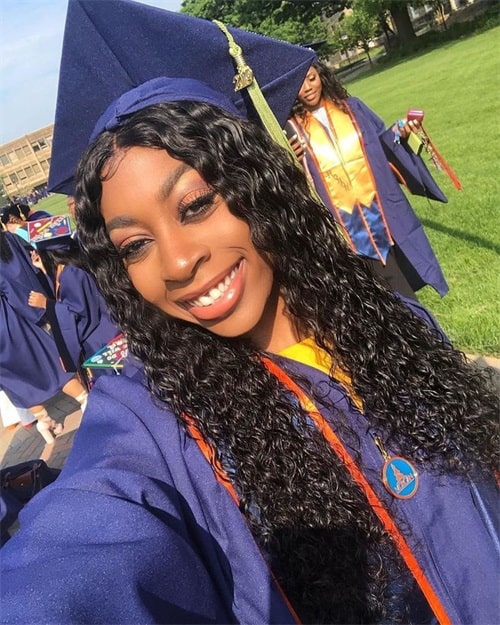 1. Choose a better quality with the lower-priced wig
For most graduates entering a new environment, the equipment for the interview and the work, as well as the accessories for the work, is a large expense. Considering the limited financial ability of fresh graduates, it is best to choose wigs with discounts during graduation season. The price of wigs is relatively low, but the quality is very good.
2. It is best to wear long hair with your hat
At the graduation party, not only should there be exquisite cosmetics, but also a beautiful graduation hairstyle with a hat can attract people's eyes. As for hair length, it's best to opt for a longer human hair wig, as long robes and long hair come standard.
3. It is best to choose a lighter wig
Generally, graduation is in the summer, the summer weather is too hot, and the sun is very dazzling, in order to let your hair don't get high ground to absorb heat, it is best to choose a lighter color wig, even if your graduation ceremony is in the evening, you can also wear this wig repeatedly in the rest of the day.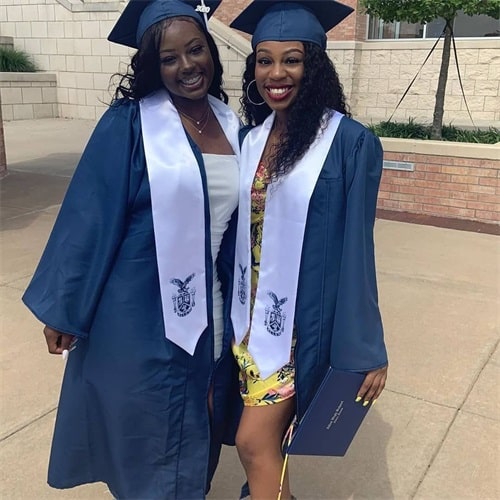 Here are three of the best wigs to wear for your graduation ceremony, but you can also go to Arabellahair and pick out your favorite human hair wig.   Arabellahair is a global human hair brand and an exciting beauty brand.  Arabellahair has had countless innovations and creations since its inception. Their products are widely favored by customers all over the world because of their real and natural roots, smooth and soft hair, and dynamic and gorgeous colors. Arabellahair has been adhering to the continuous pursuit of innovation and excellent quality, which is why Arabellahair has won a wide reputation.
Reddish brown is the representative popular color, and most people have received compliments when installing wigs in this color. Wearing this jerry curly reddish brown wig does not require you to spend a lot of time and money to maintain it. Moreover, it is suitable for any occasion to show you a fresh and gorgeous look, such as a party, graduation ceremony, and so on. With thousands of consumer choices, it's worth trying!
Both American and African American women can wear blonde wigs. It has attracted a lot of attention. So if you're hoping to stand out at your graduation ceremony, this 613 blonde body wave wig is a great choice. After all, pretty much every woman fantasize about having gorgeous blonde hair. It measures between 14 and 30 inches, and it's soft, silky, and elastic. It has a natural shine that allows you to dye any color and blend or straighten according to your requirements. You can also easily shape and wash your hair. The 613 blonde lace wigs are perfect for summer.
Highlight wigs come in many different styles. Black hair with brown highlights, brown hair with golden highlights, etc. If you want to add some three-dimensional, commotion, and depth to the color of your wig, the highlights wave wigs are the way to go. This highlight wig makes the wig look so realistic that people won't even realize you're wearing a wig! Graduates who choose the highlights wave wigs show their style, personality, and confidence.
Conclusion
After reading this passage, do you have any thoughts about your graduation wig? Check out arabellahair now. Look your best at your graduation ceremony. No matter what kind of human hair wig you choose, we hope our hair will add more beauty to your graduation ceremony and make you shine!