Graduation season is a time of year when family and friends get together to celebrate the completion of their studies. This means that a person has put in the necessary work to enter the next stage of life. In 2023, the graduation day is about coming. I suppose most of you must be very excited and have a lot of fun that day, above all this is one of the most important days in your entire life. Besides handing in the graduation thesis, picking up the hat and gown, and inviting friends to the graduation party, the only thing left is to have a beautiful graduation hairstyle, because it is very important to look the most beautiful on graduation day.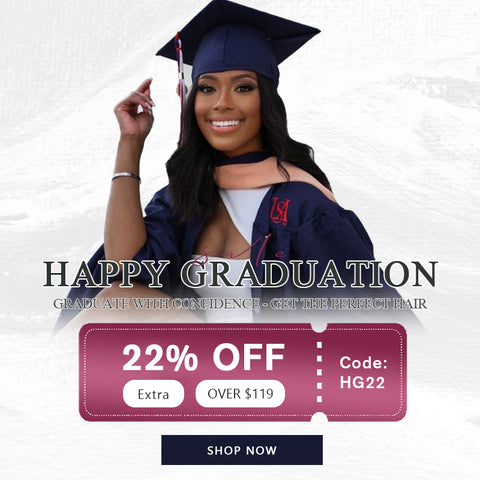 If you are looking for a beautiful graduation hairstyle, please check the hairstyle inspiration below.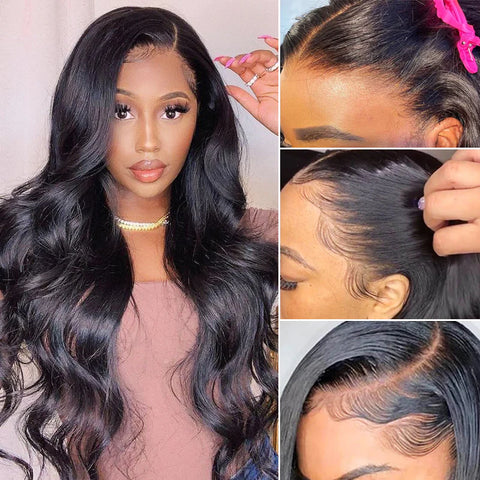 HD lace wig just refers to a wig made of HD lace frontal, which is invisible and undetectable. The HD lace frontal is very well received in the present hair market. HD lace is a transparent  lace. No matter what kind of skin you have, it is easy to blend in your own skin. The HD lace wig we have a clear pre-plucked hairline. When you put on a wig, it looks just like your own hair grows out of your head. When a true craftsman sews human hair on lace, he/she will tie a knot on it. These knots can be bleached. This can make the wig look more natural rather than fake. To make the wig look more natural, our hair product will also let the baby hair surround it to decorate your forehead. All the hair we use on wigs is actual human hair, natural black, chemical-free and untreated. You can dye, bleach, iron or color the wig into any style you like.
There are many different hairstyles for highlight wigs. Black hair with brown highlights, brown hair with blonde highlights, highlight Bob wig, highlight lace front wig, highlight headband wig, highlight curly hair wig, highlight straight hair wig, black wig with pink/green/red highlights, and so on. In our web, you can see more and more highlight human hair wigs.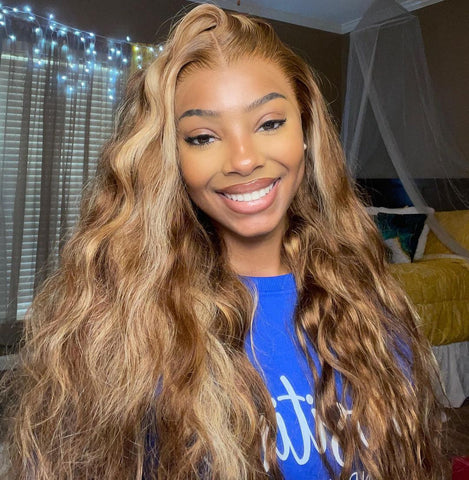 If you want to add some dimension, sassiness and depth to the color of the wig, then choosing a highlight wig is the most appropriate choice. Highlights make wig look realistic, and people won't even realize that you are wearing a wig! Graduates who choose high-quality wigs show their style, personality and confidence.
The glueless lace wig is a kind of wig that can be installed and worn without glue or any other adhesive. It has an elastic band and a comb to fix the wig on the head. It doesn't fall off easily either, although no glue is used to fix it. Glueless full lace wigs and glueless lace front wigs are very suitable for creating various complicated style and are very popular.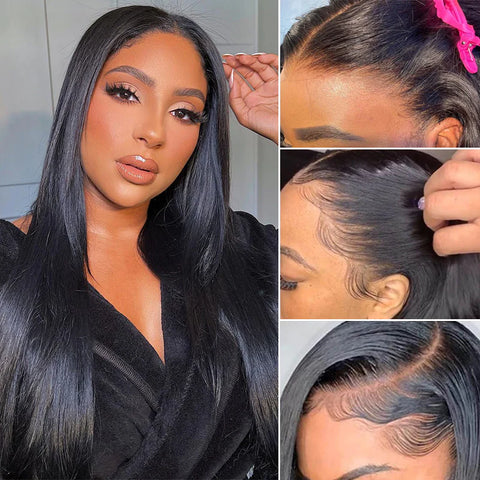 For graduates who are entering a brand-new environment, it not a small expense to prepare equipment suitable for their future jobs. Considering the limited financial ability of graduates, we offer them more discounts at more affordable prices in the graduation season, hoping that they can enjoy the stylish and comeliness appearance we bring.